Home Mortgages
You find the right house. We'll help make it your home.
Buying a home is exciting with plenty of moving parts. That's where Five Star will do the heavy lifting. Our mortgage loan originators will explain the details of our mortgage options, simplify the financing process and generally help things along until it's time for you to walk through your new front door.
Competitive rates and closing costs
30-year fixed loans with stable monthly payments for easier long-term financial planning
Federal Housing Agency (FHA) loans come with down payments as low as 3.5%
VA loans feature 100% financing, limited closing costs and no private mortgage insurance (PMI), and are available to active duty military, veterans, reservists and some spouses
USDA loans offer a range of financial advantages for those who want to live in rural areas or certain suburbs. There are some income limitations.
---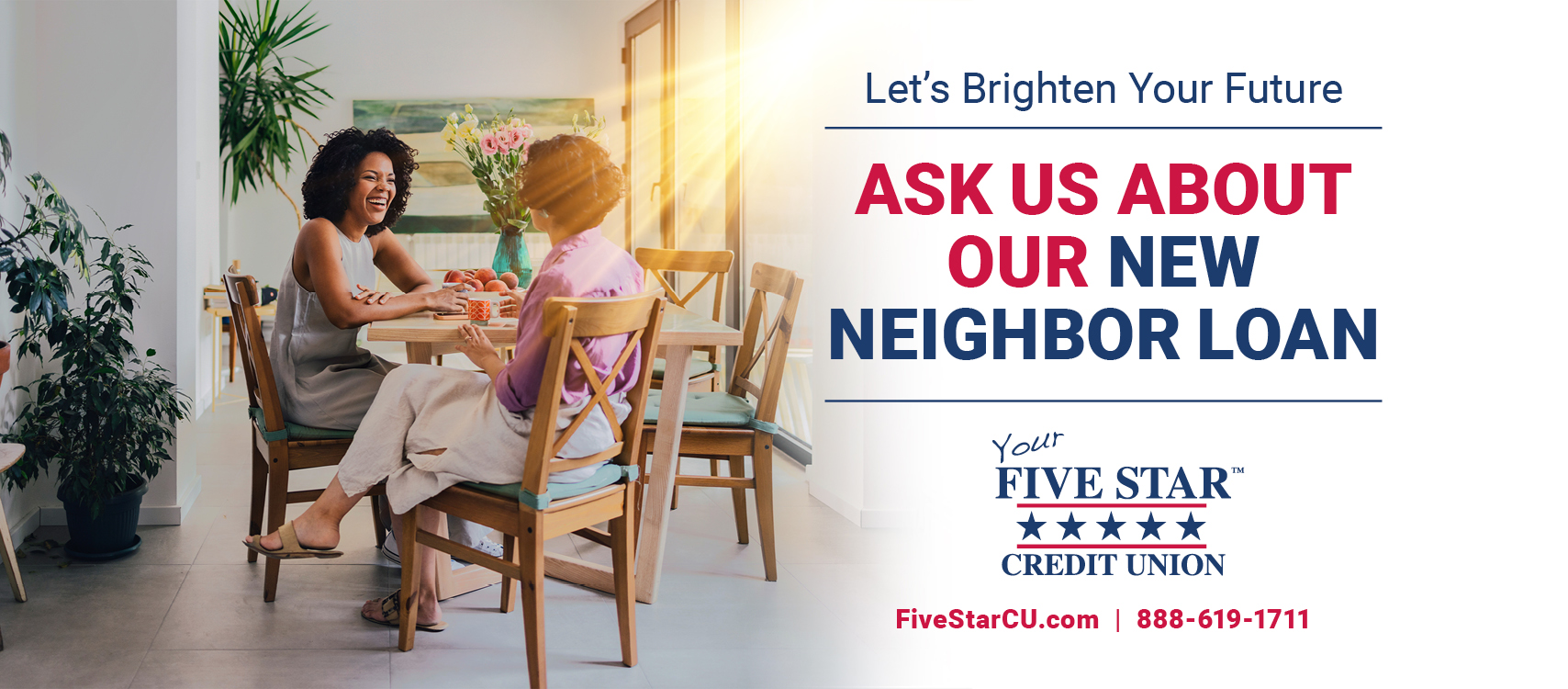 ---
Refinancing
An easy way to save money is to stay put and refinance your home with a lower rate.
Save on interest charges if rates have dropped
Make loan adjustments based on an improved credit score
Switch from an adjustable-rate mortgage to a more predictable fixed interest rate
Our Interest Rate Reduction Loan (IRRL) offers a lower rate and reduced closing costs for a no cash-out refinance
---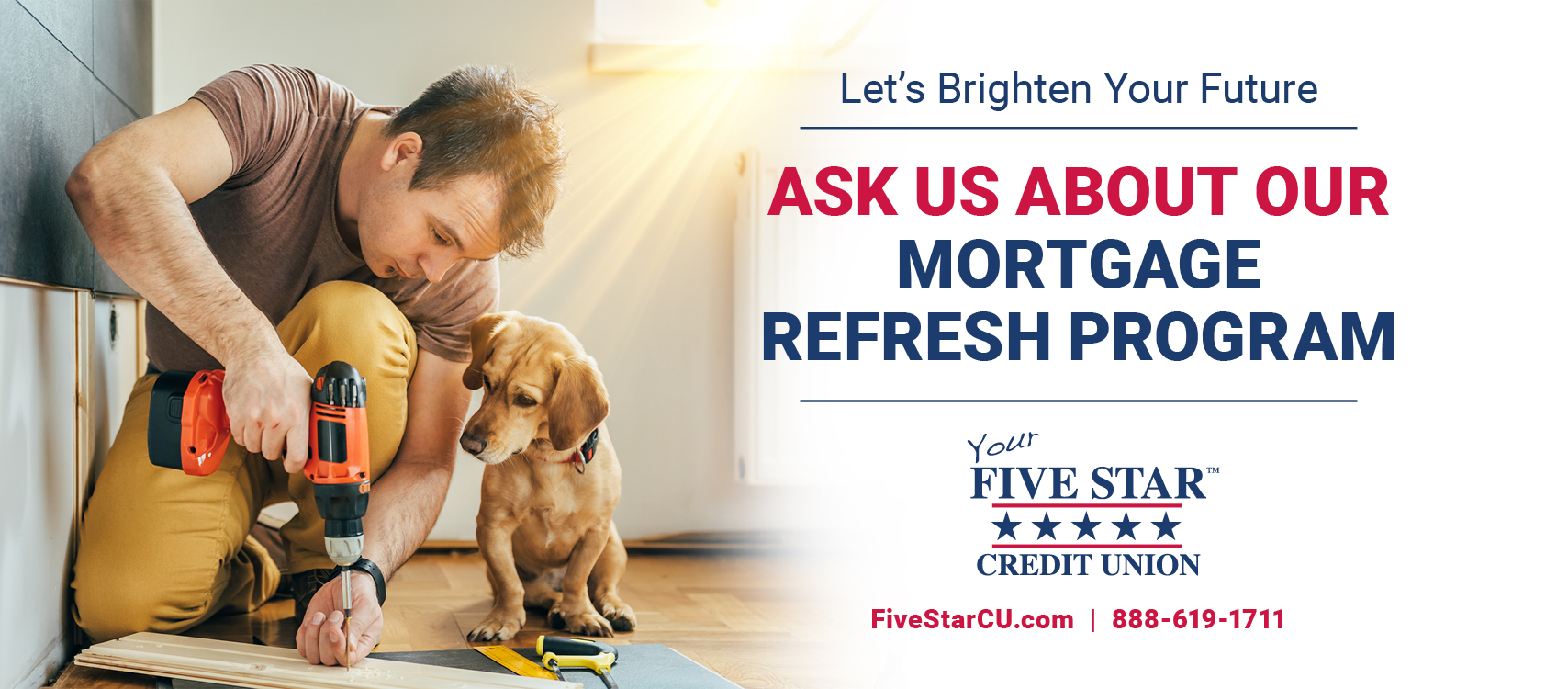 ---
Home Equity Loans and Lines of Credit
The possibilities are positively endless. Home equity funds are often used to consolidate debt, add rooms, make big-ticket repairs, upgrade a kitchen or put in a pool. But nothing says you have to focus on remodeling. Feel free to use the money to pay tuition, take a vacation, launch a new business or chase down any other dream.
Choose between lump sum loans or revolving credit lines
Competitive rates and closing costs
Loan amounts depend on your home's equity - the difference between its market value and your current mortgage balance
Easily access credit lines through online and mobile banking and at Five Star financial centers
Home Equity funds are often used to pay down higher interest loans or credit card balances 
---
Five Star Credit Union is a full-service financial institution with locations in Alabama and Georgia, serving members nationwide.